Weekly Update from Andy

Hi everyone, just want to give a reminder to be sure to complete and file all required quarterly progress reports!  Thanks to everyone who has already completed this important activity.  It's also time to turn our attention to the DLM for those staff members with students who are participating in that assessment.  Here's a link to the DLM training manual:
https://docs.google.com/document/d/12DrHyeyY4b7guem1DZS4a1BIm0wUtu-cik6H9BSFa_E/edit?usp=sharing
If you are new to the DLM or just have questions, don't hesitate to call one of your Keystone administrators - we'll be glad to help walk you through the process.  Thanks for all that you do!   Andy
Here's what's coming up at Keystone:
Oct. 31-Speech Paths 8-11
Nov. 1-Autism Team Meeting 2-3:30; Tiny k Playgroup 3:30-4:30 
CEC's Tool of the Week: https://tooloftheweek.org/employment-for-all/
Infinitec Newsletter:
http://files.constantcontact.com/56657914101/e027b8a7-a836-4b93-b7f9-ed52873908e6.pdf and http://files.constantcontact.com/56657914101/1ad8d602-a6cf-4362-a41a-fab6599c24e9.pdf
Congratulations to all fall sports athletes!  This weekend will be busy with the regional cross country and sub-state volleyball competitions, and if you're not busy trick-or-treating there will be some great football action on Tuesday evening.  Check here for more info and tournament brackets: http://www.kshsaa.org/
---
Do you ever feel like you attend a training, but then never find the
time to implement it with your students? The focus of these trainings
will be for participants to LEARN, then DO, building confidence to USE
what they've learned. Sessions are planned to increase the comfort
level while delving into different aspects of Digital Text. The target
audience will be for beginners or those with very limited experience
with digital text.
Click or Tap here to Download Complete Sign Up Information.

---
CYKI - Free Preschool Screening - Nov. 17 - Meriden
COUNT YOUR KID IN – If you have concerns about your child's development, this free screening will provide help for children 0-5 years of age. Children are screened in areas of speech / language development, motor development, concept development, social skills, vision and hearing.
For an appointment call 785-876-2214, ext. 201
Click here to visit our Early Childhood page.

---
Welcome Back Inservice


---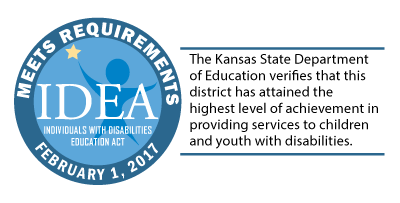 ---


Click here for Infinitec Calendar of all Webinars and Events
To register for webinars, go to www.myinfinitec.org.  Under the Calendar section, choose the date, title, time, and then click on the link provided to find a description and registration information.  Certificates of completion will be provided for all webinars.  Download a PDF of frequently asked questions pertaining to webinars and a login guide.

---
---